Do you wish to own a home, but your savings aren't enough? Signing up for a mortgage is a fast and guaranteed way to purchase a home. Mortgage comes with tax benefits. If you use a mortgage loan to buy a house, you will qualify for a mortgage interest tax deduction.
Getting a loan to buy a home is a long-term financial commitment. Paying the principal amount and the monthly interest rateswill affect your budget. So, you should research well to get your mortgage loan at the best interest rates.
Are you new to mortgages? Many types of mortgages with varied lending terms exist. Look at the tips below and learn how to get the best loan products to save costs.
7 Effective Tips on How to Choose the Best Mortgage
1.  Use a Mortgage Calculator to Gauge Your Costs
Mortgages can be complex. A slight change in the loan's terms affects the cost of your loan. You can use an online mortgage calculator to play around with interest rates and loan terms. Tweaking interest rates helps to determine your equated monthly installments and the overall cost. A mortgage calculator will help you estimate whether you will be able to afford the loan.
2.  Maintain a High Credit Score
A credit score is an essential factor during the mortgage application. When you apply for a home loan, your lender will consider your credit score. If your credit score is low, your mortgage application may be rejected. On the other hand, you will access a mortgage with the lowest interest rates when your credit score is high. You should keep in mind that a minimum and maximum credit scores required for a mortgage approval depend on your lender and the type of loan you want.
Before you look for a house and apply for a mortgage:
Check your credit score. If credit score issues exist, resolve them with the credit score agencies to raise your score.
When your credit score is low, consider paying down your credit card balance. This will help you improve your score.
Ensure you also pay bills on time and avoid opening new credit lines before taking a mortgage.
3.  Look for the Best Mortgage Rates
You might be looking forward to moving to a new and spacious home. However, you should avoid making a quick mortgage decision. Make sure you search online and compare rates from at least five lenders. Doing rate comparisons will allow you to settle for the best rate. You will save the cost of the loan by picking the best mortgage option.
Take advantage of services like Credible when doing rate-shopping. You fill in your data once, and the tool checks rates from several lenders. When evaluating different mortgage offers, avoid focusing only on the mortgage rates. Make sure you pay attention to closing costs, processing fees, and other charges that will impact the overall cost of your loan.
4.  Choose a Short-Term Loan Tenure
Most lenders offer mortgage loans with a 10-30 years repayment period. However, you don't have to apply for a loan with maximum tenure if you can afford to pay a bigger EMI. The payable interest increases with a more extended loan repayment period, which makes your loan expensive. A short-term mortgage comes with a larger EMI and shorter repayment period, saving you costs in payable interest.
Is affordability one of your limiting factors? You can apply for a mortgage with a 30-year repayment period. Such a loan requires you to pay a small EMI, which you can afford. But remember, you will pay more interest if you choose a loan with a long tenure.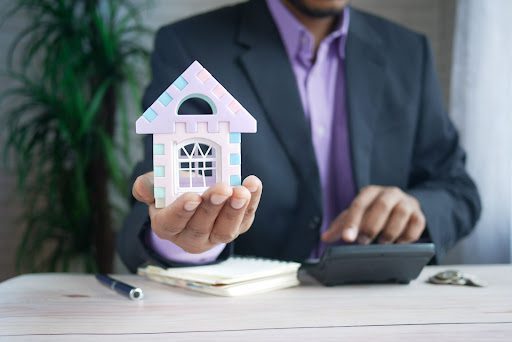 5.  Pay More in Down Payment
Making a substantial down payment for your mortgage reduces the cost of your loan. You reduce the loan's repayment period by paying a bigger down payment, lowering the payable interest. Some loan providers will give you a mortgage loan with a small down payment. However, if you put down less than 20% of the property's cost, you will need to buy private mortgage insurance.
Private mortgage insurance (PMI) will secure a mortgage lender if the mortgagor fails to repay the loan. But PMI premiums increase the cost of your mortgage. You can save a lot by paying more than 20% of your property cost.
6.  Consider Choosing A Floating Interest Rate Mortgage
Taking a floating rate mortgage can save you some money. When the market interest rates go down, adjustable-rate mortgage rates decrease. A slight interest rate reduction will save you a lot of cost by the end of the loan's tenure. When you get a floating interest rate loan, you pay 1% to 2% less than a fixed rate mortgage. While the floating rate also rises, it rarely goes beyond the fixed rate. Even if it rises above the fixed rate, it doesn't last long, which means you will still save on the cost of borrowing. You should consider taking a floating interest rate mortgage if you are confident that you will be able to cope with the rate fluctuations.
7.  Lower Your Debt- To- Income Ratio
Many loan providers will look at your debt-to-income ratio (DTI) before giving you a loan. DTI involves checking your monthly obligation against your income. A higher debt-to-income percentage shows that you may potentially struggle to repay your mortgage, which may lead to rejection. DTI ratio of 43% and above is considered too risky for a mortgage.
If you plan to apply for a mortgage, begin to reduce your debts. Reducing debts minimizes your debt-to-income ratio, which helps you to get the best mortgage rate.
Conclusion
Sign up for a mortgage if you want to buy a home without cash. Many loan providers are in the market and offer a good amount at favorable terms. Make sure you search and compare lending terms before submitting your loan application. A good credit score is a requirement during the mortgage application. Work to improve your credit score rating if it's low. A higher score will earn you a low-interest rate mortgage.
If you need help with applying for a mortgage, Harborside Home Loans will be an ideal option for you. We will work with you to find products with favorable interest rates and flexible repayment periods. Reach us if you are looking for assistance.